Stud Service
We offer stud service to our WELL BRED QUALITY CHAMPION AND CHAMPION SIRED STUD DOGS.. WE DO NOT OFFER CHILLED OR FROZEN SEMEN ANYMORE.
CASH DUE when female is dropped off to be bred, we don't do puppy back stud service. Ask for contract details. Females will come to our kennel once she is nearly ready to breed and stay until breeding is complete. Please be flexible and pick her up when she is ready to go home, if we need to board her longer, it's $40 per week boarding. We can work out exact details as soon as she comes in heat. Please bring crate, food, toys. She will be kept in my home, but with regular potty breaks outside.
MEDICAL: In summer, your girl will need a flea treatment within three weeks of heat. She should be wormed well and vaccinations up to date BEFORE breeding. Your girl needs to be taken to the vet within 2-3 months of heat cycle, and a brucellosis test done as well as a basic physical. Test results need to be brought with you along with a copy of your girl's AKC papers and pedigree.
To see pedigrees, please click on the relevant pedigree pages. Contact Strawberryriverkennel@yahoo.com or call/text 870-847-5715. Like us on facebook at Strawberry River Chihuahuas or Strawberry River Toy Fox Terriers.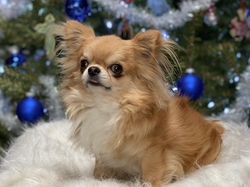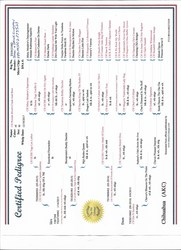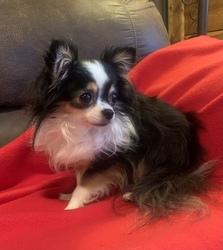 "IOWA", (AKC CH TLC N Hurd's Iowa Hayseed), 4 lb tri born 4/15. Stud fee $700.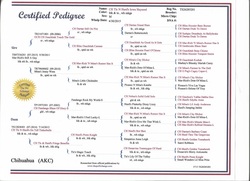 AKC CH STORMIN'S N TOCUTE RINGSIDE DYNAMO, Moe is 6.5 lbs. Stud service is $600. He is a natural and very agressive breeder! Moe is clear of PLL by parentage, and tested normal/clear of SCA and CHG.